If you have the Webcraftic Clearfy – WordPress Optimization Plugin installed on your website and your map is not displaying, please ensure that you have excluded your map page from the Google Maps filter.

Please see the steps outlined below:

Log in to the admin section of your WordPress site as an Administrator.
Go to WordPress Dashboard → Settings → Clearfy → Performance → Google services → Scroll down to Fonts and Maps.
If you have enabled the Disable Google maps option, please add your Map Page ID to the Exclude pages from Disable Google Maps filter field.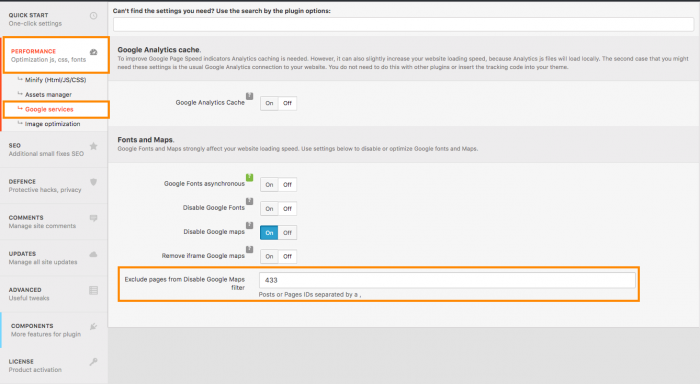 Was this article helpful to you?