WP Google Maps Pro - Version 7
The most
comprehensive

and

user friendly

WordPress Map Plugin
---
What's new in version 7
Custom Fields
Add custom fields to your markers and allow users to filter by them!
Beautiful, Modern Elements
We've improved the look and feel of the map elements (markers, marker listings, store locator and directions) and we've added Material UI to all front facing elements.
Custom Data Sources
Import from URI (REST API), XML, CSV, JSON, GPX
Scheduling
Schedule imports (via URI or Files) to occur at regular intervals
Improved Marker Filtering
Filter by category, custom fields, and more
Performance Improvements
Map and marker load times have been improved dramatically. We've also added support for tens of thousands of markers.
Mappity
We've merged Mappity with FontAwesome to create 1000s of ultra modern markers for your maps. Head over to Mappity to view the collection.
Direction Waypoints
Add as many waypoints to your directions as you need.
Plus the following new features: (1) New customizable store locator radius image, (2) Circles and rectangles, (3) Option to show or hide specific markers on the front end, (4) Various new settings and options
---
Custom Markers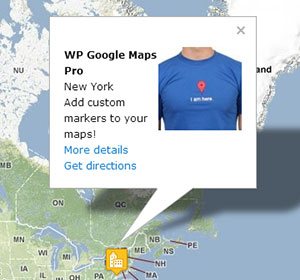 Add descriptions, links, pictures, icons, categories and animations to your markers
Unlimited Maps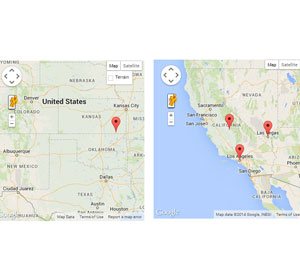 Create unlimited maps
Directions
Let users get directions to your markers
Marker Content Editor
Add videos and multiple images to your marker infowindow!
Videos
Add videos to your markers
Heatmaps
Create dynamic heatmaps quickly and easily
Marker Listing
List your markers below your map (three methods)
Export / Import
Export and Import your markers
Polygons & Polylines
Create advanced polygons and polylines
Map Wizard
New map wizard allows you to create custom maps quickly and easily
New Infowindow Themes
Two new marker infowindow themes! Apply custom colors to elements.
Modern UI
New modern user interface
Responsive
Create responsive maps
Store Locator
Add "Store Locator" functionality to your maps
Amazing Support
We're all about providing world-class support