Looking for great plugins to complement your WP Go Maps set-up? We've put together a list of all known integrations below, to help you find the perfect match!

Toolset
Toolset Helps WordPress Professionals Build Advanced Sites Without Programming
Type: Content Management
Author: onTheGoSystems
Maintained by: WP Go Maps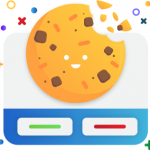 Real Cookie Banner
Obtain GDPR and ePrivacy Directive compliant consents. Find services, cookies etc. and fill all legal information in your cookie banner. More than just a cookie notice!
Type: Consent Management
Author: devowl.io
Maintained by: devowl.io (Author)
Want to be added to this list?
Reach out to us and submit your integration for review.
We'll work with you to get your integration in the best shape before announcing it here!
Was this article helpful to you?