If you've tried your hand at creating a WordPress site, but feel like there's something missing to give it that certain "pizazz", might we suggest adding a map to take your design to the next level?
Oh, who are we kidding – If you clicked on this blog post, that's exactly why you're here!
So let's not waste any more time and jump straight into the good stuff!
What is a Google Maps plugin?
Google Maps is just about one of the most useful tools to come out of digital mapping technology. It allows users to have a map right in their back pockets (provided they have stable internet connection, that is). 
With the help of Google Maps, people can find the location of everything from restaurants, to hotels and bookstores. Whether you're looking for a satellite image, street view, or interested in seeing what the weather's like in a city you plan to visit – Google Maps has it all!
Businesses are quickly figuring out how to use this technology to their advantage. They thought about how great it would be to include these maps on their WordPress sites.
But, how?
Enter – Google Maps plugins!
These WordPress plugins are available for free, or for a fee if you're looking to use the more advanced features. And they're downloadable directly to your device! The goal is to help you generate a custom map of your own creation, and then add it to your WordPress site. That way, you can display your very own map to show your viewers what you want them to see.
So, to put it simply, a Google Maps plugin allows you to:
Create your own custom map.
Embed it on your website, on a page or post of your choosing.
Display a live map to all of your viewers.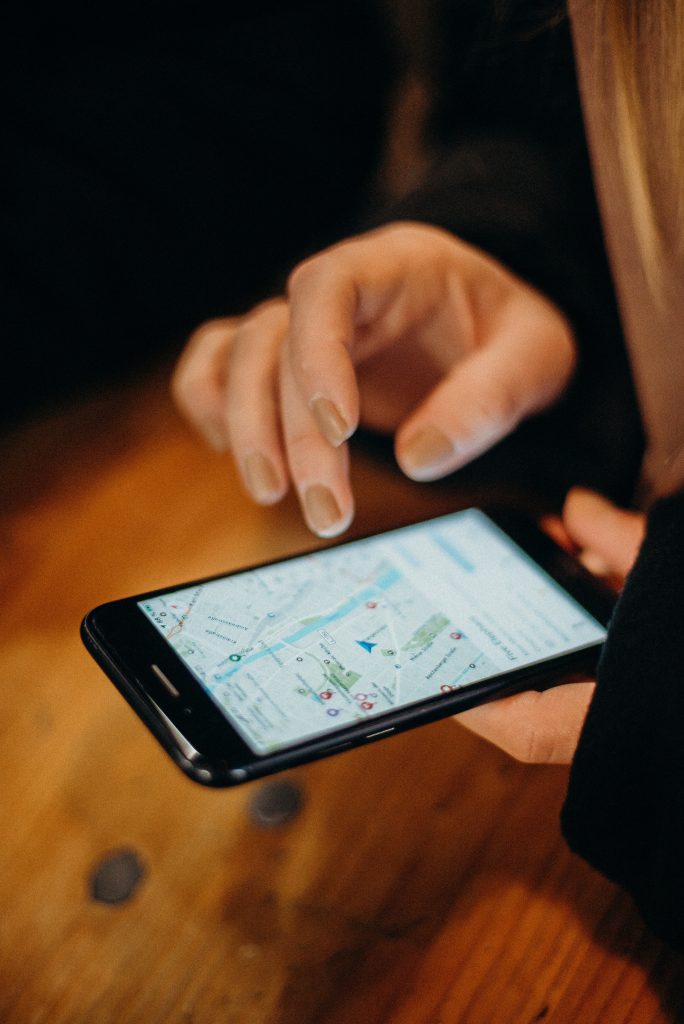 What are the benefits of having a map on your WordPress Site?
Audiences are encouraged to visit.
Displays your unique product/service offering.
Provides extra knowledge and information.
Improved SEO (here's how).
Establishes a deeper connection with your customers.
Your brand is reinforced.
Customers can find and contact you more easily.
Enhanced user experience (UX).
To read more about the benefits of having a map of your WordPress site, click here.
Ways to use maps on your WordPress site
Contact Page – This helps people find your business with a simple click of a button. Make sure to offer directions to the physical location.
Store locator – If your business has multiple locations around the country or in different cities, this is a great way to create awareness and help visitors find the store closest to their current location.
Record keeping – If you're an experienced traveler or beloved foodie, your followers would appreciate being able to physically see the places you've visited. Taking it a step further and taking advantage of custom markers will help you create a more interactive experience for your audience.
Comparisons – If you're looking to provide a more visual representation in order to relay information, digital maps are a great way to compare different locations (for example, population density).
Data representation – The COVID 19 pandemic showed the public the true value of these types of maps. It gave people an opportunity to visibly display the rising number of cases on a map rather than in numbers. The potential for this technology doesn't stop there!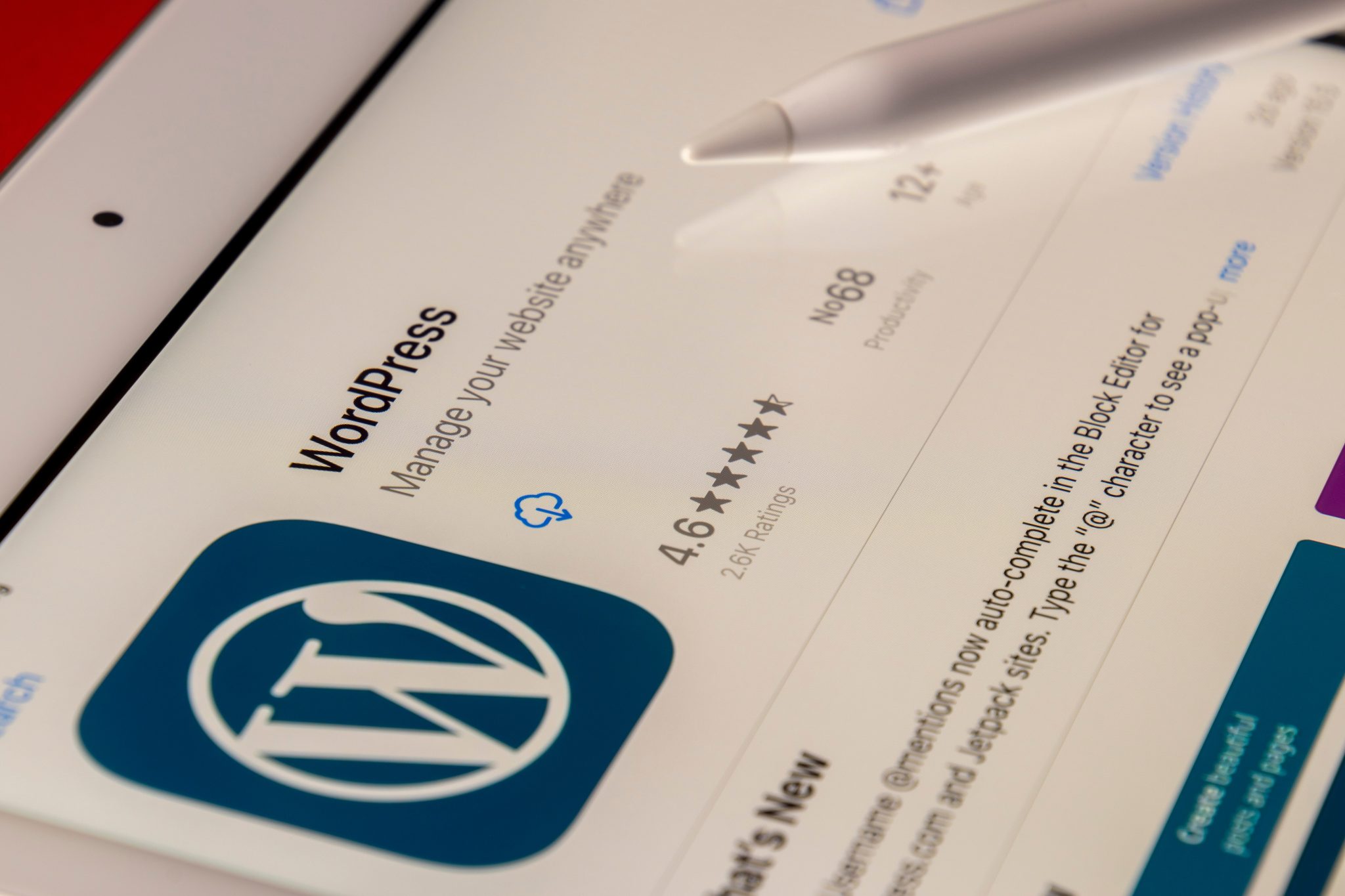 How to add a Google Map to your WordPress Site: A step by step guide
1. Install and Activate a Google Maps Plugin:
The first step to adding a Google Map to your WordPress site is to install a Google Maps plugin. There are a number of plugins to choose from (all of which will be covered later on in this guide). The best fit for your website will depend on your needs at the time.
Do you want to increase engagement?
Are you looking to create a more interactive experience for visitors?
Do you want visitors to be able to edit and contribute to your map's features?
Make sure to have a clear goal in mind when selecting your WordPress map plugin.
2. Get Google Maps API Key:
To use Google Maps on your website, you'll need to get a Google Maps API Key.
To get your API key, you'll need to navigate to Google's API Dashboard. Once logged into the dashboard, you can follow a few easy steps:
Create project → Create → Enable APIs and services → Google Maps JavaScript API → Create credentials → What credentials do I need? → Copy API key
3. Configure the Plugin with API Key:
Now that you have your API key, you can configure your Google Maps plugin with this key.
Once you've copied your API key, it's time to go to the plugin settings and find the option to enter your Google Maps API Key. Paste the API key you obtained in step 2.
Save your changes before continuing.
4. Create a New Map:
After configuring the plugin, you can now create a new map. Go to the plugin's Map section and click on the Add New button. Let your creativity flow as you build your own custom map for your WordPress site!
You can customize the map according to your needs.
You can set the location, change the zoom level, add markers, etc.
Look out for options to create custom markers and custom fields with plugins like WP Go Maps.
Some plugins even let you select the type of map you create, be it a heatmap, topographical, satellite or hybrid!
5. Add the Map to Your Page or Post:
Once you're satisfied with the map you've created and customized, you need to add it to your page or post.
To do this, copy the map's shortcode and paste it in your desired page or post using the WordPress editor. Alternatively, if the plugin provides a Gutenberg block, you can add the map to your page using the block.
6. Update or Publish Your Page or Post:
After adding the map to your selected page, it's finally time to update or publish your page or post. Make sure to go back to visit your website once the map is up and running to see the map live in action!
Options for WordPress map plugins
If you're looking to create a high quality, multifunctional map for your WordPress site, then we've compiled a list of the top 6 map plugins for you to try:
WP Go Maps
Pricing – Freemium. Pro version starts at $39.99 once off. 
Key features include:
Ability to add many locations.
Custom markers.
Customizable themes.
Select map type (satellite, terrain, hybrid, heatmap).
Multiple layers available (ie traffic and transit).
Responsive map design.
Maps Marker Pro
Pricing – $53 per year. 
Key features:
Flexibility.
Custom markers.
Responsive design.
Superior search and filtering options.
Third-party integrations.
Import and export functionality.
Google Maps Widget
Pricing – Freemium. The Pro version starts at $29.99 per year. 
Key Features:
Customizable maps with unique styles and color options.
Multiple markers.
Highly customizable (including text, images and videos).
Interactive and responsive maps.
Zoom and street view options.
MapPress
Pricing – Freemium. Paid version starts at $49.99 per year. 
Key features:
Custom markers.
Basic, professional design.
Create an unlimited number of maps.
Able to combine different maps.
Custom fields options.
Interactive Geo Maps
Pricing – Freemium. Pro version costs $39.99 annually. 
Key features:
Highly customizable markers.
Ability to export the map as an image or PDF for offline use.
Responsive map design.
Create multiple maps at once.
Create custom directions.
MapifyPro
Pricing – Freemium. Paid version starts at $19 per month.
Key features:
Interactive map legend – allows you to create a custom key for map markers.
Add images and videos to maps.
Shareable map locations.
Third party integration.
Responsive design.
Ending off…
Adding a Google Map to your WordPress site can significantly enhance your website's user experience, especially if you're running a business with a physical location. This extra design feature allows your visitors to quickly find out exactly where you're located, encouraging them to pay you a visit in person. It also helps you build credibility within your community.
A map on your WordPress site is an effective way to boost user engagement and deliver a more useful and interactive experience to your visitors. By providing this extra value, we guarantee you'll reap the benefits of improved traffic and overall ROI.