Have you ever found yourself lost in a new city? Or struggling to navigate through traffic on your daily commute? If so, you know the importance of reliable navigation tools that can help you get from point A to point B quickly and safely. Google Maps has become the go-to navigation source for millions of people worldwide, thanks to its user-friendly interface and comprehensive features. But what if I told you that there are other equally impressive navigation apps out there?
If you're looking for an app that helps you find the best route for your morning run or one that provides real-time traffic updates during your daily commute, we can help! There's a Google Maps alternative out there that can meet your needs, and we're going to help you find it.
In this blog post, we'll take a look at 7 of the best Google Maps alternatives that you should consider trying out. Whether you're an Android or iOS user, a tech enthusiast or just someone looking for a reliable way to get around, we've got you covered. Let's explore some of the best navigation resources in the market today.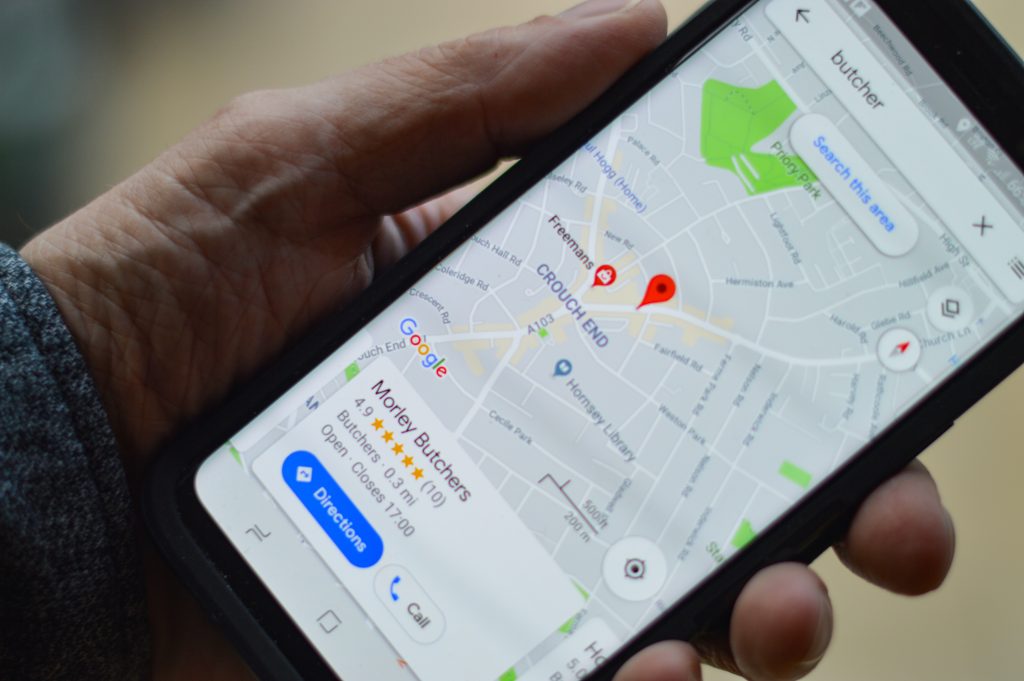 1. Bing Maps
Bing Maps is about as old as Google Maps, and is one of its more direct competitors. This is a web-based service developed by Microsoft. A mobile application isn't available for this tool. While it doesn't boast as many features as some of the other alternatives, it definitely deserves a place on our list. 
This tool has a clean and fresh appearance with a user-friendly interface. The maps are highly detailed, with the option to save personal listings in your library. It offers unique features, such as traffic overlays and 3D views for a more interactive experience. There may not be a trip planner available, but you can add pit-stops to your route and print the map off to use later.
2. Waze
Waze offers more of a social experience than most alternatives. It gives you the opportunity to see and interact with the other users around you. This makes it easy to share traffic updates, warnings, camera spotting, or even ask for help when you're stuck on the side of the road. 
You can choose between using the web-based tool or downloading the mobile app. This means that you can access it on your desktop, Android or iOS device. An added advantage is the integration with your music apps on your cell phone. You can plan detailed trips, down to departure times and chosen stops along the way.
3. MapQuest
This is another tool that has been around for as long as Google Maps. It shows you the best local transportation services that are available in your area. There's also the option to hail a cab using the application or web-based service. This makes MapQuest one of the best tools to use for people who regularly make use of public transportation. 
There are two unique features That we want to point out for this tool:
It has a built-in calorie counter that tracks how much you've burnt as you walk from place to place.
It gives you an estimate on how much you will spend on fuel to get to your chosen destination.
There is a convenient one button tool that helps you find what you're looking for, be it hospitals, schools, coffee shops or hotels. If you need to select a different route, the updates are more effective. One downside may be the numerous ads that pop up on the site that can at times block the actual view of the map.
4. Apple Maps
If privacy is what you're after, then Apple Maps could be a good alternative for you to try. As the name states, this tool is only available for iOS users. While it doesn't have as many fancy features as Google Maps, it does offer a few additions that make it unique.
This iPhone application will help you navigate new areas that you may be visiting. That goes as far as telling you which lane to stick to when you are driving, and a brief explanation of the traffic signs you come across in the area. As far as uniqueness and user protection goes, this alternative ticks the boxes.
5. Maps.me
Like many of the alternatives we've listed in this post, Maps.me gives you the necessary information regarding traffic, hazards, navigation and points of interest. It also allows you to download the map in order to use access it later when you may have poor signal. A nice added benefit are the recommendations provided for places to try, including food, and popular spots and attractions. It also offers free tourism guides for the area that you are visiting, all of which are available for download. If you're looking for a bit of adventure, hiking trails are featured as well.
Maps.me has a social aspect as well, allowing you to bookmark your destinations in order to share them with someone. However, its important to note that you can't always search for certain businesses, as you're restricted to map addresses.
6. Here WeGo
This lesser-known tool is available as both a website and as a mobile app for convenience. If you have driven in Audis and BMWs, then you may already be familiar with this navigation. While Here WeGo doesn't have too many fancy features, the maps offer multiple different layers and options. It shows you traffic, speed traps, public transportation routes and more. A unique feature for this tool is that it even shows you local car-sharing routes. 
With fewer features and added difficulty when it comes to adding pit-stops, Here WeGo is an alternative that is often overlooked. However, its large display screen and unique features make it a considerable alternative to Google Maps.
7. CityMapper
CityMapper is more specifically tailored to public transportation needs. It offers a range of information regarding trams, subways, buses, taxi routes and other transit. This service is available on desktop, Android and iOS devices. It gives you traffic as well as weather indications, a welcomed feature. The Uber integration adds convenience, as you can request a pick up without having to use a different app or close this one.
A noticeable difference is that the users' service data is generally shared on the platform, which makes it less private. If the area you are visiting isn't particularly popular, the features available may be more limited. However, for those of you who decide to travel and make use of public transportation, this alternative could be the perfect fit for you.
So, to wrap up…
While Google Maps may be the most popular navigation app out there, it's not the only one worth considering. The seven alternatives we've listed in this blog post all offer unique features and advantages. The best service to use will depend on your specific navigation needs. There are tools to help you get traffic updates, accurate directions, or even recommendations on what to do in the area you're in.
We encourage you to try out a few of the alternatives we've listed and see which one works best for you. Some may prefer the simplicity of Waze, while others may prefer the advanced features of Here WeGo. It all depends on what you prioritize in your navigation.
No matter which app you choose, one thing is certain: having a reliable navigation tool can make a huge difference in your overall experience. From helping you save time during your daily commute to exploring new places on vacation, these tools can make navigating any city a breeze. So, next time you find yourself lost and without Google Maps, remember that there are plenty of other options out there to help you find your way.