Looking for the best Marker Icon collections for your next map project? In this article, I'll share a variety of free marker icon collections for maps of any type.
The options that we'll cover are:
Map Icons #
Mappity #
Icon Finder #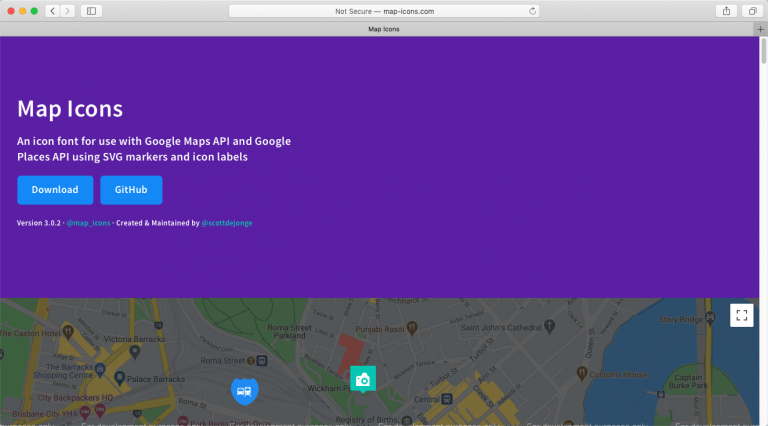 Map-Icons.com is a pretty new kid on the block but they've showcased a very interesting way of creating markers. Although the website doesn't look supported (as there was a Google Map warning about an API key on their main map), the value you receive from the website is still great.
There are over 175 icons that are scalable vector graphics. This means the icons can scale to any size and still look great on your map. This also makes each icon retina-ready.
The only downfall of using this site to source your icons is that you will need to know how to code an icon into each marker you add. If you're looking for something a little more easy to use, move on to Mappity or Icon Finder.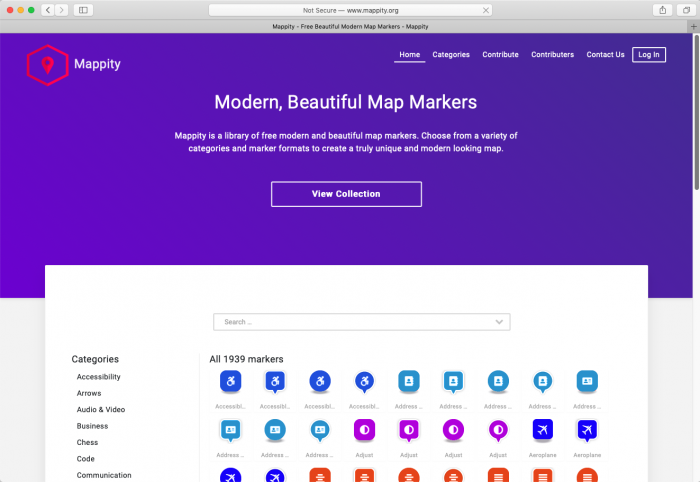 If you're looking for a quick and easy way to simply download a wide variety of map icons, then look no further than Mappity.org! Mappity has literally taken the entire FontAwesome 5 library and programmatically merged each icon with four different styles of marker icon types.
The amazing thing about Mappity is that you can change each icon to any colour you like as well as choose between two different sizes (normal and retina-ready). When you're happy with your icon, simply download it and use it as your marker icon on your map.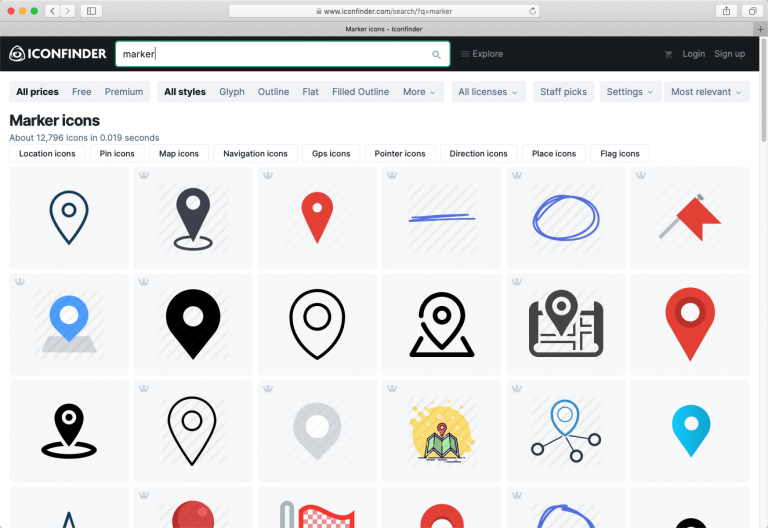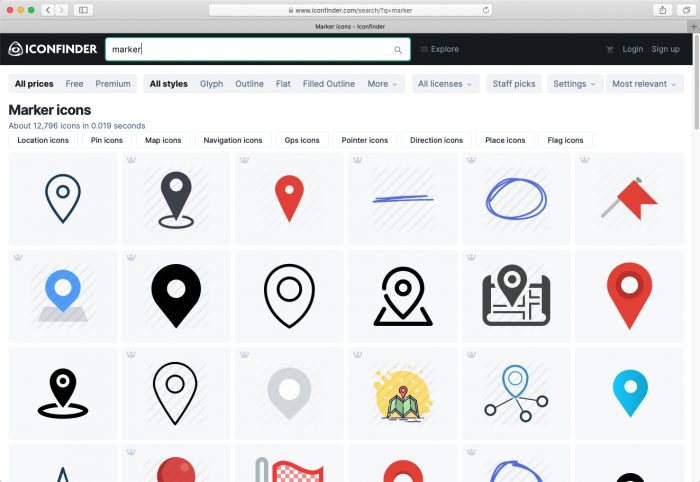 Icon Finder is a great place to source a variety of different types of marker icons. There seems to be quite a few modern options available and from what we can tell, some of these icons are licensed as "creative commons".
Each icon is available in a variety of sizes however the only downside of Icon Finder is that you cannot find decent "sets" of icons. Each icon is separate and different from the other which means those people that are trying to create a similar look and feel for their category of icons are going to have a hard time.
All the best for your map project. If you need any help or have any questions, get in touch with us at any time!